On January 11, Mr. Peng Jianxin, vice chairman of China National Building Materials Co., Ltd. (hereinafter referred to as CNBM LTD) met with Mr. Zhong Yimin, secretary of the county party committee of Jinxian County, Jiangxi Province. The two parties had an in-depth exchange on future economic cooperation.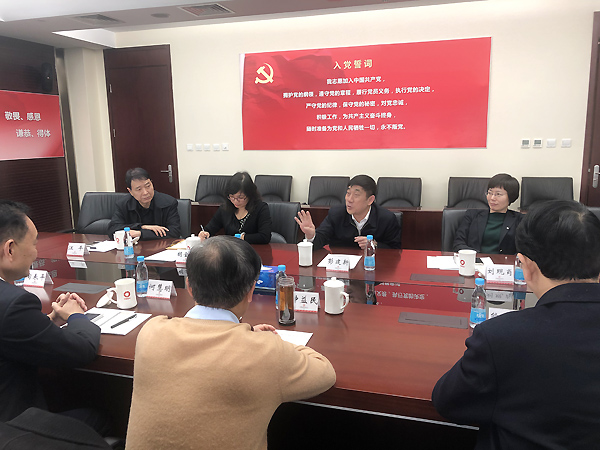 Mr. Peng Jianxin first gave a brief introduction to the restructuring of "CNMB LTD" and "SINOMA LTD", and its recent and future development. He said that CNBM LTD has always attached great importance to investment development in Jiangxi Province. At present, Sinoma-Insulator, Sinoma-Wind Power Blades and other enterprises have in-depth project cooperation and rapid development with Luxi County, Jiangxi Province, projects enjoy a good market prospect, the company is also full of confidence in the follow-up investment development.
Mr. Zhong Yimin gave a detailed introduction to the basic situation and future development orientation of Jinxian County. He said that Jinxian County made great efforts to attract outside investment and talent. The county government looks forward to the development and cooperation of CNBM LTD in Jinxian.
  The two parties have fully discussed the projects of lightweight wall materials, aggregates, mechanism sand, and waste disposal. And stated that in the future, they will further broaden the scope of cooperation, deepen the depth of cooperation, accelerate the strategic transformation and upgrading of enterprises, and promote the rapid development of the industrial circular economy in Jinxian County.